Beyond Lab Consulting is a dedicated consulting company for medical laboratories. From construction to specimen processing, we specialize in all phases of laboratory setups. Our scope ranges from small physician office Labs (POL) to large reference laboratories.
BLC consultants are well versed in CLIA regulations, in hiring and training of clinical staff and in maximizing income while keeping laboratory costs down.
Once a laboratory has been set up and passed state inspection, BLC can stay on and monitor laboratory performance and profitability.
BLC stays current with all regulatory changes in your state, which ensures that your laboratory operation is of the highest quality.
About the Founder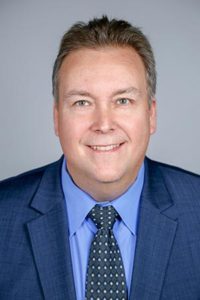 When Lawrence J. Fox graduated from Stony Brook University in 1989 with a B.S. degree in biochemistry, his passion was laboratory work. A career as a clinical laboratory technologist was an obvious choice. He entered the field after the Federal CLIA '88 regulations were created, but they were not yet enforced in physician office laboratories. He was determined to learn the new regulations before the 1992 enforcement deadline. His knowledge of the regulations and ability to run high quality laboratories were noticed in the industry, and he quickly became a well-known expert in his field. During the early years of his career, he fulfilled all the courses required for his M.S. in Medical Biology at Long Island University (CW Post).
In 1995 Lawrence opened Consolidated Lab Services Inc., a company dedicated to selling medical laboratory equipment and consultation services. He sold the company after 12 years to pursue a career as a Laboratory Manager for Lindenhurst Medical Laboratories and Enzo Clinical Labs.
In 2009, he became an instrument specialist at Laboratory Supply Company (LABSCO). After five years of being a top sales leader and consultant, he left to return to his passion and created Beyond Lab Consulting Inc.
During Lawrence's long career, he has maintained and increased his reputation as a leading expert in all areas of clinical laboratory technology management, design and sales. He also holds (ASCP)C. and NY CLT licenses.